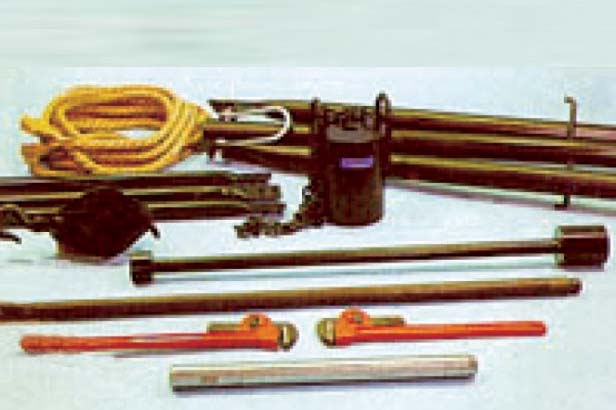 PP 23-1269 STANDARD PENETRATION TEST
Soil Equipment

ASTM D-1586 / AASHTO T-206 For driving asphalt barrel sampler to obtain a representative soil sample and measure the resistance to penetration.
Dimensions (l x w x h)

330 x 60 x 60 cm

Gross Weight

445 kg
Consists Of:
Split Barrel Sampler, Hardened machined steel, 1 3/8" i.d; 18" length.
Sampling Rod, Steel pipe, 1.5 m length.
Hammer, Steel, 63.5 kg weight
Guide Rod, Steel, 76.2 cm drop height.
Vertical Guide, Machined steel.
Back to List
|
Add to cart